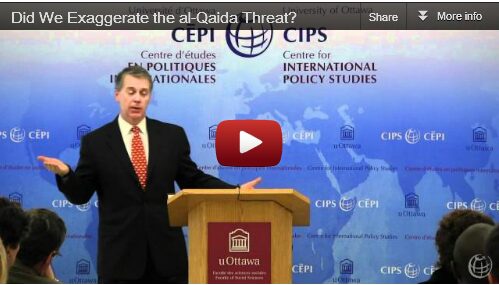 Discussion at the University of Ottawa's CIPS – Centre for International Policy Studies.
GLENN CARLE, former U.S. intelligence officer.
Presented by the Security Studies Network at CIPS.
Free. In English. Registration not required.
Glenn Carle served as an operations officer in the CIA for 23 years, retiring from the Agency in March 2007. In his last assignment he served as Deputy National Intelligence Officer for Transnational Threats on the National Intelligence Council. In this capacity he was responsible for the US intelligence community's most senior strategic assessments of terrorist threats.